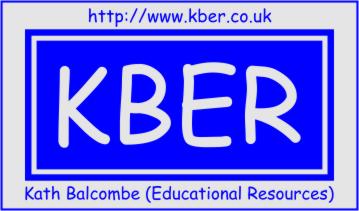 10 Hawthorn Road
Belle Vue
Shrewsbury
Shropshire
SY3 7LZ
Phone: 01743 356764 Fax: 01743 340062
---
My name is Kath Balcombe and I live in Shrewsbury, Shropshire, U.K.


I have been a teacher for over twenty years, specialising in the teaching of students with Dyslexia on a one-to-one or small group basis for the last eighteen years.


Over the last few years I have written and published a number of books and other resources including software. Much of the material has been developed out of my teaching, with many ideas and initiatives coming from the pupils themselves.
---
Current Publications
There are seven resources available and the fundamental aim in all of them is to meet the demands of the busy teacher as well as fit the needs of individual students. The books are intended to be used with a flexible and 'use as appropriate' approach in mind. Each book is fully photocopiable, logically set out on A4 paper and uncluttered.

Handwriting for Windows Version 3.0 Fonts and editor for producing cursive script on the PC

A Reference For Spelling A phonic dictionary of English spelling (photocopiable)

A Personal Spelling Sampler A pupil workbook to supplement the above (photocopiable)

The Handwriting File A handwriting workbook (photocopiable)

The Handwriting Alphabet File One letter per page with arrows showing letter construction (photocopiable)

Handwriting Alphabet Cards Small laminated cards with one letter per card and arrows

Make Spellings Stick Spelling workbook using "Look, Say, Cover, Write, Check" method (photocopiable)

The Handwriting Files CDROM The above handwriting books in pdf format on CDROM

The Reference for Spelling CDROM The above spelling books in pdf format on CDROM

KBER Precursive Fonts 124 TrueType fonts for the teaching of handwriting


All books suitable for ages 6 to 60+ yrs!
---
How to Make Contact

If you require further details or wish to purchase any of my resources, please e-mail me with your name and address and I will send you the appropriate order form(s).

Orders may be placed by official order from a UK educational establishment or authority or alternatively a cheque can be sent with the order payable to KBER (Kath Balcombe Educational Resources). Please add £2 per item postage and packing up to a maximum of £8. Overseas customers should contact us by e-mail to discuss requirements.

Regrettably, we cannot yet accept VISA or other credit/debit card services.

You can reach me by e-mail at: kath@kber.co.uk
---

You can download a 'flyer' and order form which can be viewed and printed using Adobe Acrobat Reader®. If you do not have Acrobat Reader on your system, click on the icon below.



Click on this icon to download and view the flyer. Because of the size of the file, this will take a couple of minutes, or longer with a slow connection:

---